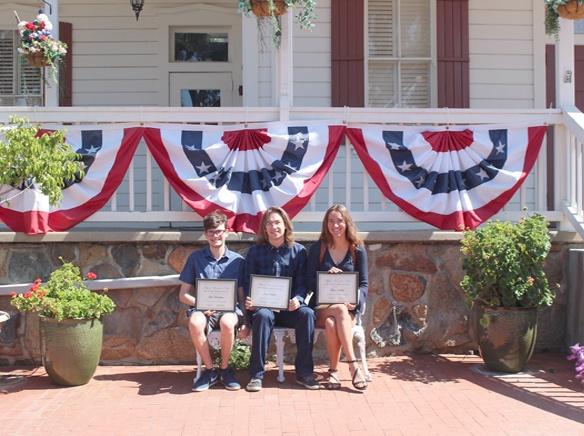 After a year of physical distanc­ing due to the COVID-19 pandem­ic, The Alpine Woman's Club had a chance to present scholarships in person on July 1 to three gradu­ating seniors inside the historic town hall building.
Three scholarships worth $2,000 apiece were awarded to graduating Alpine students to use in furthering their education. Scholarship Chair Linda Whit­lock said the pool of applicants this year was "stellar" and made it very hard for the committee to choose recipients this year.
Two of the students, Grace Hell­er and Jake Hamilton have known each other since sixth grade; Jake has known the third recipient, Ja­cob Saflar since kindergarten.
Jacob, 17, is a Granite Hills High School graduate and will be at­tending Baylor University as a biochemistry major. He plans to use the scholarship funds for a new computer to aid in his studies and ultimately wants to become a doctor.
Heller, 18, is a River Valley High School graduate and will be at­tending California Polytechnic State University where she plans to study biomedical engineering and work toward a career in pros­thetic development.
"The prosthetics field is really expanding and I want to see what we can do next with movement and how we restore a sense of touch," Heller said.
She plans to use her scholar­ship funds on textbooks, said she found out first-hand how expen­sive college texts can be when she took classes at Grossmont Com­munity College this past year to get a head start on her college studies.
"I took calculus, statistics, phys­ics— the majority of my first year is done," Heller said.
Jake, also a River Valley High School graduate, will be attend­ing University of California, Los Angeles as a business economics major.
At 17, he knows he wants to work with a "larger socially re­sponsible company or possibly move into entrepreneurship and
start a socially responsible company" but has not decided exactly what field he wants to explore. He plans to use his scholarship funds to offset the cost of tuition.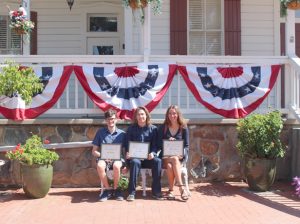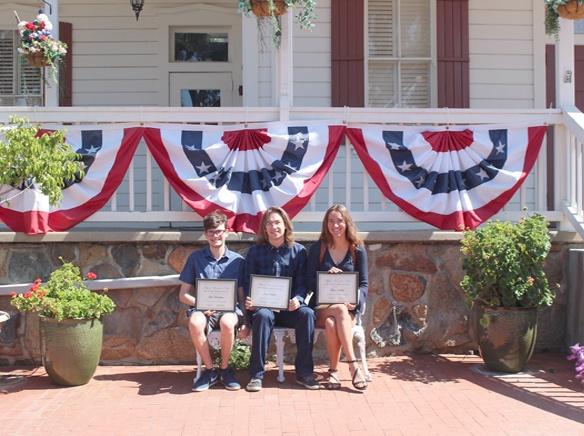 This year's recipients pushed the total dollars given out by the club to over $152,000 in scholar­ships since the program began in 1950.
"Even though we were not able to complete our 2021 fundraisers, we are overjoyed to have been able to fully fund this year's scholarship program. We are proud of our Alpine students," Whitlock said.