Todd Rutishauser '98 and Paul J. Podesla '98 met each other at the age of four years old. Rutishauser and Podesla grew up together in Scotch Plains before both of their families moved to Branchburg, NJ where they attended Immaculata High School before finding their way to Seton Hall University. The two alums expressed that their decision to attend Seton Hall was inspired from the pride and Seton Hall spirit shown by Podesla's late father, Paul M. Podesla '67.
After graduating in '98 with his B.S. in Finance, Rutishauser spent over two decades in the clinical technology industry. He then founded Clinical Trial Technology Solutions (CTTS) in 2020, a consulting and outsourcing management company. "Our mission is to reduce the cost of clinical trials and get more medicine to more people," Rutishauser says. Rutishauser explains that CTTS first started as just a consulting business, providing services to up and coming companies regarding clinical trial software. Now, CTTS has broadened its support to pharmaceutical companies, contract research organizations, clinical trial technology vendors, and other entities involved in clinical research.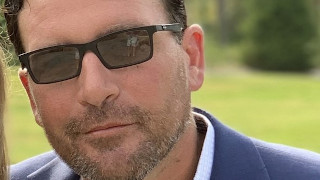 Todd Rutishauser '98
Witnessing the extraordinary fast-paced growth of the business, Rutishauser reached out to Podesla to aid in the rise of CTTS. With expertise in marketing and staffing, given his over 20 years of experience managing his own marketing firm, Podesla joined CTTS and now serves as a strategic advisor, allowing the two Seton Hall alumni to merge their professional experiences with their long-time friendship of 42 years. The company saw expansion quickly, onboarding biotech consultant and Harvard Medical School alum, Dr. Lapuerta, as well as technology manager, Happi Christian, who graduated with his M.S. in Telecommunications Engineering from the University of Yaoundé 1 in Cameroon and holds an M.B.A. from the Simon Business School, University of Rochester, NY.
What helps CTTS to stand out, Rutishauser notes, is his long-developed knowledge and skills specific to the industry. The company goes above and beyond in its efforts to assist clinical technology organizations with sales, marketing, project management, data and more.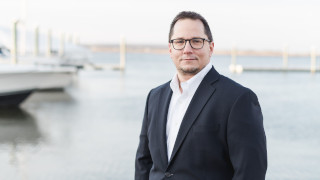 Paul J. Podesla '98
Rutishauser and Podesla continue to express their love and pride for Seton Hall both in their philanthropic efforts, as well as recalling meaningful relationships they were able to build during their time at the University like with Director of Athletics and Recreation, Bryan Felt. Rutishauser expressed his longtime support of basketball, noting that he is a "die-hard Pirates fan," and can always be found in row one at every home game.
Both Podesla and Rutishauser hope to further their connection by partnering with Seton Hall's Stillman School of Business to grant a select number of current students with their first work opportunity. Podesla says, "After everything Seton Hall has given us, we want to pay it forward to help students."
Stepping forward with a servant leader mindset in their professional endeavors with CTTS, as well as other interests and passions beyond this, Rutishauser and Podesla, a veteran of the U.S. Army like his father, explain the significance they feel of giving back to their community and of helping others. Podesla notes, "I think that's a part of what Seton Hall teaches you… to serve."